The home shown here is another example of a small older house, near town, with excellent commuting, sited on a very desireable lot. The house had been built right after World War II, utilizing what was then thought to be the technology of the future, namely, steel-frame construction. Forty years later, the house was purchased by a young professional couple with a growing family.
Because of its almost-ideal location, the family decided to expand this house instead of buying a new house. That was was when the steel framing was discovered. They were told that remodeling might be extremely difficult -- so they called in the expert -- Jere Rowland. Jere designed a 1-1/2 story addition in front, to include three bedrooms and a bath for the children, with a full attic above, Off the back of the house Jere designed a new, open-plan kitchen and family room. Then, on the same level with the children's bedrooms, he designed a roomy master bedroom suite with cathedral ceiling and its own balcony overlooking the large, tree-enclosed back yard,
Once again, an extreme home makeover had rescued a lovely property and given the home an exciting new lease on life.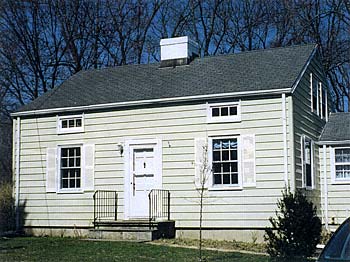 Before (Enlarge)
---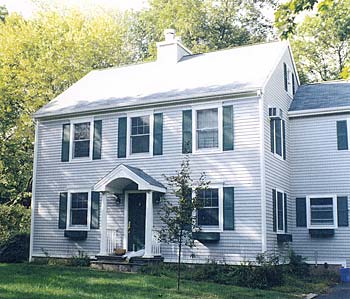 After (Enlarge)